Thredbo Accommodation & Jindabyne Accommodation
Thredbo Apartments & Lodges – Jindabyne Apartments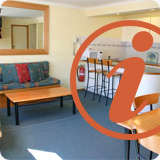 Other websites have pretty photos - but we have the best prices, and we have availability when everyone else is full.
We offer Thredbo accommodation & Jindabyne accommodaion exclusively available via Ski Kaos. Many other websites are merely re-branding each other.


To get the best deal without wasting time:
Click on Availability & Prices above. Then open the up-to-date PDF lists of what we have and what the prices are. Once you have a good idea of what you want, click on Get Accommodation Quotes and fill out our quote-form.
For Thredbo & Jindabyne Accommodation, Ski Kaos is your best option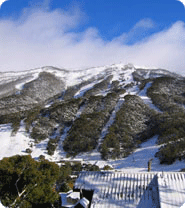 You will get prompt personalised quotes from us prior to you making a booking. Most of our properties are exclusive to Ski Kaos so no one else will offer them to you. Our accommodation quotes come with photos and full descriptions of the accommodations. We only quote for what is available so no time-wasting here! Before proceeding, please note a few points to assist:
Apartment Bookings
Ski Kaos offers you great deals on accommodation Thredbo, Jindabyne & the rest of the Snowy Mountains (apartments, lodges, hotels). Most people book self-catered apartments. We have exclusively reserved many Thredbo apartments & Jindabyne apartments so no one else will offer them to you. For many others we block-book them for much of the season, so you may see them advertised elsewhere but often only Ski Kaos has them available!
Discounts
We offer optional discounts on good-quality ski & snowboard hire, as well as discounted lift passes and lessons. We even offer convenient return bus travel on popular dates.
Last Minute Specialists
Ski Kaos are THE last minute accommodation specialist! We frequently have last-minute Apartments in Thredbo & Jindabyne as well as other specials listed on line. Click on the "Availability & Prices" button above to get an idea of what we have on offer at the moment. We update this frequently during the snow-season. NOTE: We "hold" a lot of empty Jindabyne and Thredbo accommodation for bus trip packages; but when we have an oversupply, we release empty apartments & other accommodation (often very close to the date). Click on: Availability & Prices to see what we have on offer now.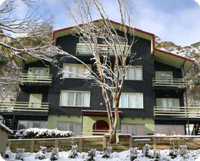 Never Been Before?
If you are unfamiliar with booking in the Snowy Mountains, we have a wealth of information and advice for you. If you have never booked NSW Snowy Mountains accommodation we strongly suggest you click on "Helpful Information" and have a thorough read.
Self Driving?
Ski Kaos offers you a choice between private self-drive accommodation, and inclusive bus trip packages. We specialise in Thredbo & Jindabyne Accommodation. Even if you book private accommodation, you can usually book return bus travel (if desired).
» 

Click here to see why bus travel can be far better than driving.
Back To Top